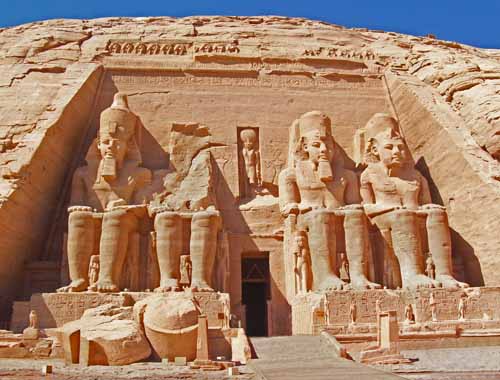 Abu Simbel Temple, Egypt.
Prime Minister Essam Sharaf with Egyptian Cabinet have endorsed a decree law to cancel daylight saving time in 2011 and onwards. Summer time in Egypt used to start at midnight on the last Thursday of April and end on the last Thursday of September.
Some people do enjoy the benefits of daylight saving time. Mahmoud Asaad, a physician, says that he enjoys the extra hour of daylight in the afternoon. "I can use this extra hour to go out with my family or run personal errands," Asaad clarified.
Daylight saving time was first adopted in Egypt in 1988 as a way to reduce electricity consumption. The ministry of electricity and energy has submitted a study to the Cabinet revealing that implementing daylight saving time has no impact in this regard.
In Egypt the standard time is GMT+2 and during the daylight saving time it is GMT+3.