Time News in 2011
Recent news related to time, time zone and daylight saving time
Turkey postpones the shift to summer time by one day
Published: 11th March 2011, 11:09 GMT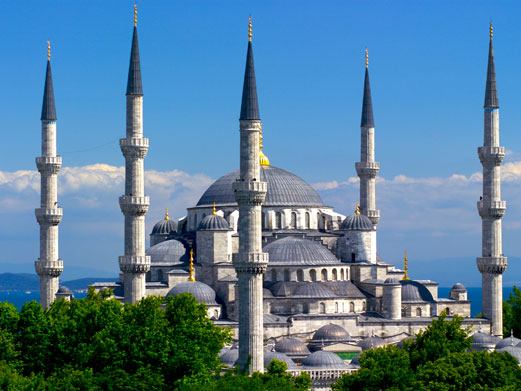 Blue Mosque, Istanbul.
The Turkish government decided to postpone the time change to summer time from the European standard by one day. The rest of the Europe will switch to summer time on Sunday 27th of March except Turkey where the time change will happen on Monday 28th of March.
1.5 million students have their nationwide university entrance examination in Turkey on 27th of March. According to psychologist Suat Sabri Aslan, the students may feel undue stress because of the time change on the same day as the examination.
Turkey's Private Schools Association President Cem Gülan said that the examination would have had to be moved to another day if the daylight saving time change date had not been changed. According to him, it takes one week for the human body to adjust to the time change. Even one problem for a student on the examination day might be disastrous.