Time News in 2012
Recent news related to time, time zone and daylight saving time
Haiti will change to summer time on 11th March 2012
Published: 10th March 2012, 19:32 GMT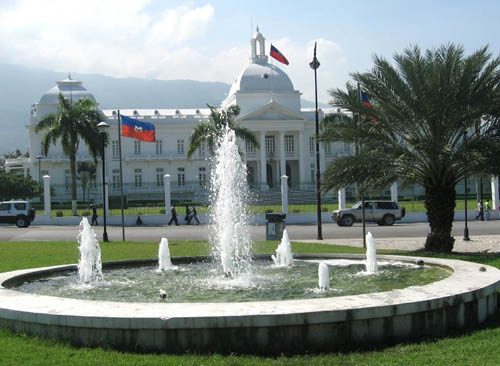 National Palace in Port-au-Prince, Haiti.
With the new President Michel Martelly, Haiti will follow summer time this year from 11th March to November 4th. The clocks will be advanced by one hour on 11th March at 02:00 to 03:00. Haiti did not apply daylight saving time from 2006 to 2011, which was the time period under the administration of former President Rene Preval.
The order from the President came on 7th March 2012, that Haiti will move their clocks again twice a year in 2012 between summer time and standard time after a break of five years. The scheduled change is to optimize energy consumption during the summer months. Everyone was asked to adjust to the new regulation.