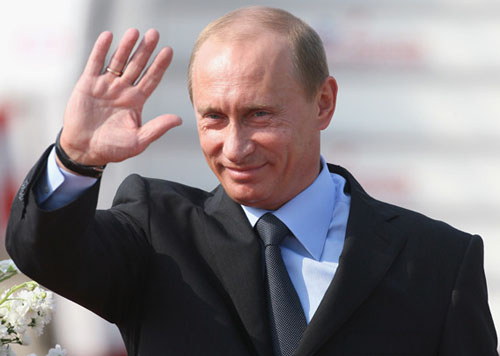 Prime Minister Vladimir Putin.
Almost a year has passed since the President Dmitry Medvedev's decision to rule Russia in continuous summer time. It was supposed to be a good decision, but after less than a winter later since the new decision the public opinion on the benefits of it has been contradicting. The problem comes with the too late sunrise during the winter months.
Russian prime minister Putin and President Medvedev had a discussion about it, and Medvedev said that he "will not hold on" to this earlier decision, Putin described. He also added that President Medvedev's intensions were not to cause harm to anyone, but to do what was supposed to do for the sound health of the citizens. He listened those who said this must be done in order not to interfere with the human biological clock.
According to Putin, the issue will be restudied taking into account the views of specialists and experts as well as the opinion of the general public.
The Liberal Democratic Party of Russia, LDPR, has also taken a step towards the return of the summer time by introducing a bill into the State Duma yesterday calling for the clocks to be turned back an hour.