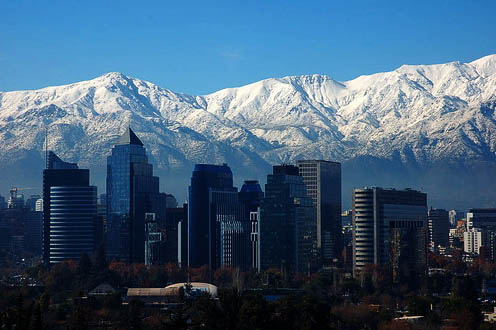 The skyscrapers of Santiago de Chile, Chile.
This year Chileans enjoy eight months of summer time and four months of standard time. The government extended the daylight saving time to end on April 28th from the previous March 18th.
The new dates for the extended daylight saving time (DST) for 2012 are as follows; DST will end on April 28th at 23:59:59 and start again on September 1st, 2012 at 23:59:59.
On April 28th, clocks will be reverted from 23:59:59 to 23:00:00. And on September 1st, clocks will be advanced from 23:59:59 to 01:00:00 of September 2nd.